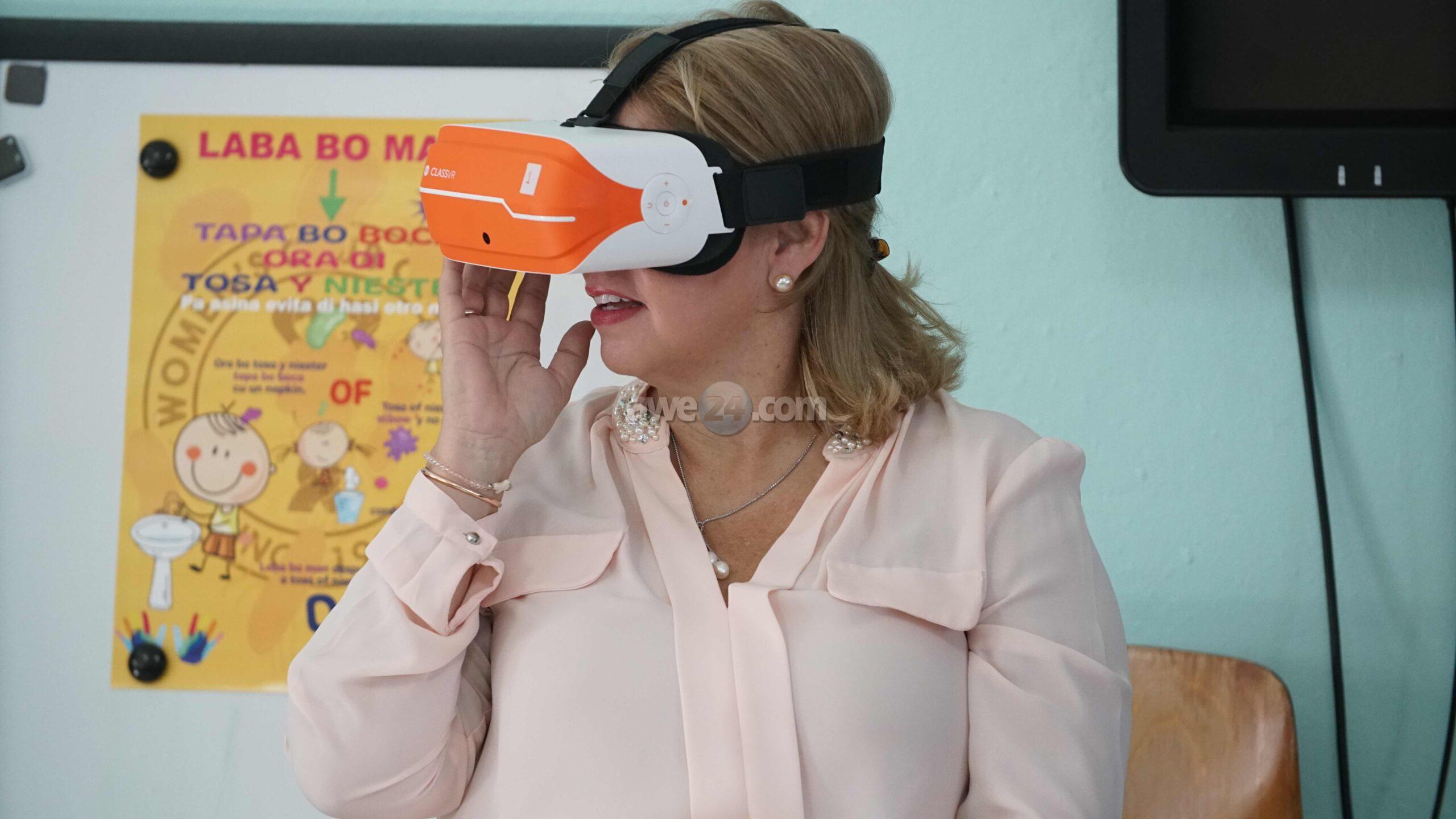 ORANJESTAD – Despues di esfuersonan extensivo y trabounan haci door di e cuerpo di Maestro-/Maestranan na Colegio Sagrado Curason, a keda confirma cu dentro di poco lo tin un Tech Lab nobo na Colegio Sagrado Curason!
E meta di e Tech Lab aki ta stimula innovacion, creatividad, exploracion, den e studiante y alabes maestronan. Pa yega na e Tech Lab aki, den e fase inicial lo converti un espacio actual den un Lab cu colornan vibrante, ekipa cu diferente tecnologia, 'gadgets', Virtual Reality (VR) equipment, y mucho mas.
Colegio Sagrado Curason, cu a haci tur e trabounan preparatorio hunto cu Aruba Futura Foundation, cu ta colaborando den e iniciativa aki, ta cla pa ekipa y lansa e Lab aki den e lunanan venidero den su prome fase. Trabounan ta andando caba pa converti e espacio aki, y den esaki kier a gradici y alabes aplaudi e cuerpo di maestro/maestranan cu den nan tempo liber ta trahando y literalmente construyendo esaki.
Gobierno di Aruba, Colegio Sagrado Curason, y Aruba Futura Foundation kier a haci un yamado tambe na comunidad en general, comercio, y cualkier persona of instancia cu kier contribui na engrandece e Tech Lab aki den  proximo fase, pa contact libremente: ruzischka.tromp@skoa.aw , nadia.maduro@skoa.aw , of hello@futuralab.org pa cualkier informacion.
Idealmente, den un proximo fase, lo sigui eqkipa e Tech Lab haciendo esaki uno mas grandi y habri pa otro scolnan, unda cu maestronan tambe por bishita y explora un ambiente diferente unda cu innovacion y exploracion ta central den e actividadnan.
Un biaha mas palabranan di elogio na e cuerpo di maestro-/maestranan di Colegio Sagrado Curason, y muy en especialmente Ruzischka Tromp y Nadia Maduro, cu a haci esaki un realidad atraves di nan esfuersonan, perseverancia, y vision. Keda pendiente pa mas informacion, y tambe e prome imagennan di e Tech Lab aki!