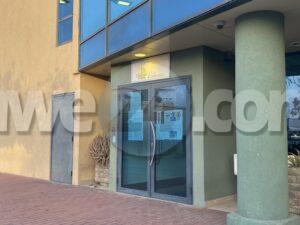 Director di Departamento di Labor y Investigacion ta ricibiconseho di Comision di Retiro cu ta delibera ariba tur peticion di retiro entrega na Departamento di Labor y Investigacion pa un of mas dunado di trabao cu e meta pa por ricibi un permiso pa termina un relacion di trabao cu un of mas trahado. Un comisionindependiente cu ta consisti di representantenan di organisacion di dunado di trabao y representantenan di e mundo di sindicato (Artikel 3 Landsverordening BeëindigingArbeidsovereenkomsten).
Na tur cliente di Departamento di Labor y Investigacion cu tin caso relaciona cu e permiso aki ta anuncia cu e Comision di Retiro tabai cu vacacion di 15 di december 2022 te 11 di januari 2023.
Tur peticion pa por termina un relacion di trabou ta keda den proceso. Casonan cu ta rekeri pa bay Comision di Retiro y cu tapendiente di e proceso di contradeci (verweerproces) lo mester tenecuenta cu un retraso den esaki. Januari 2023 tur caso pendiente lo wordo entrega na Comision di Retiro.