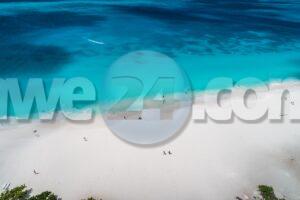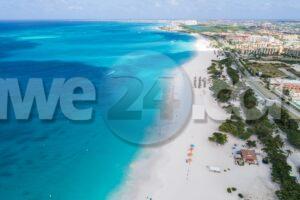 Oficina di Turismo, A.T.A. a ricibi e grato noticia cu Eagle Beach a wordo reconoci door di Tripadvisor como un di e ganadonan di e '2023 Travelers' Choice Best of the BestAward' den e categoria di beach, cu #1 den e top 25 mihobeachnan di Caribe y #2 den e top 25 na mundo. Den e lista di top 25 beachnan den Caribe tin 2 mas di nos beachnan naAruba cu ta aparece: Baby Beach na #19 y Arashi Beach na#23.
Siendo un isla chikito den Caribe cu un dependencia grandi di turismo e ta un berdadero honor y orguyo cu un beach di Aruba tayega na e prome luga di beachnan den Caribe. Ya varios aña Eagle Beach tawata wordo reconoci entre e beachnan di mas bunita den Caribe, pero esaki ta prome biaha cu ta yega e prome luga, surpasando tur expectativa.
E 'Travelers' Choice Awards' ta duna honor na e mihonan den biahe, basa riba 'reviewnan' cu usuarionan ta pone riba Tripadvisor. Di e forma aki ta reconoce e luganan cu a ofrece e experiencianan masexcepcional.
Esaki ta un propaganda impagabel pa nos destino. Nos taagradecido na tur e bishitantenan cu a selecciona nos Eagle Beach y nos ta contento di por comparti e noticia aki cu nos comunidad. Nos beachnan ta parti di nos recursonan di masimportante; ban sigui cuida nan y ban sigui disfruta di nan. Pabien, Aruba!