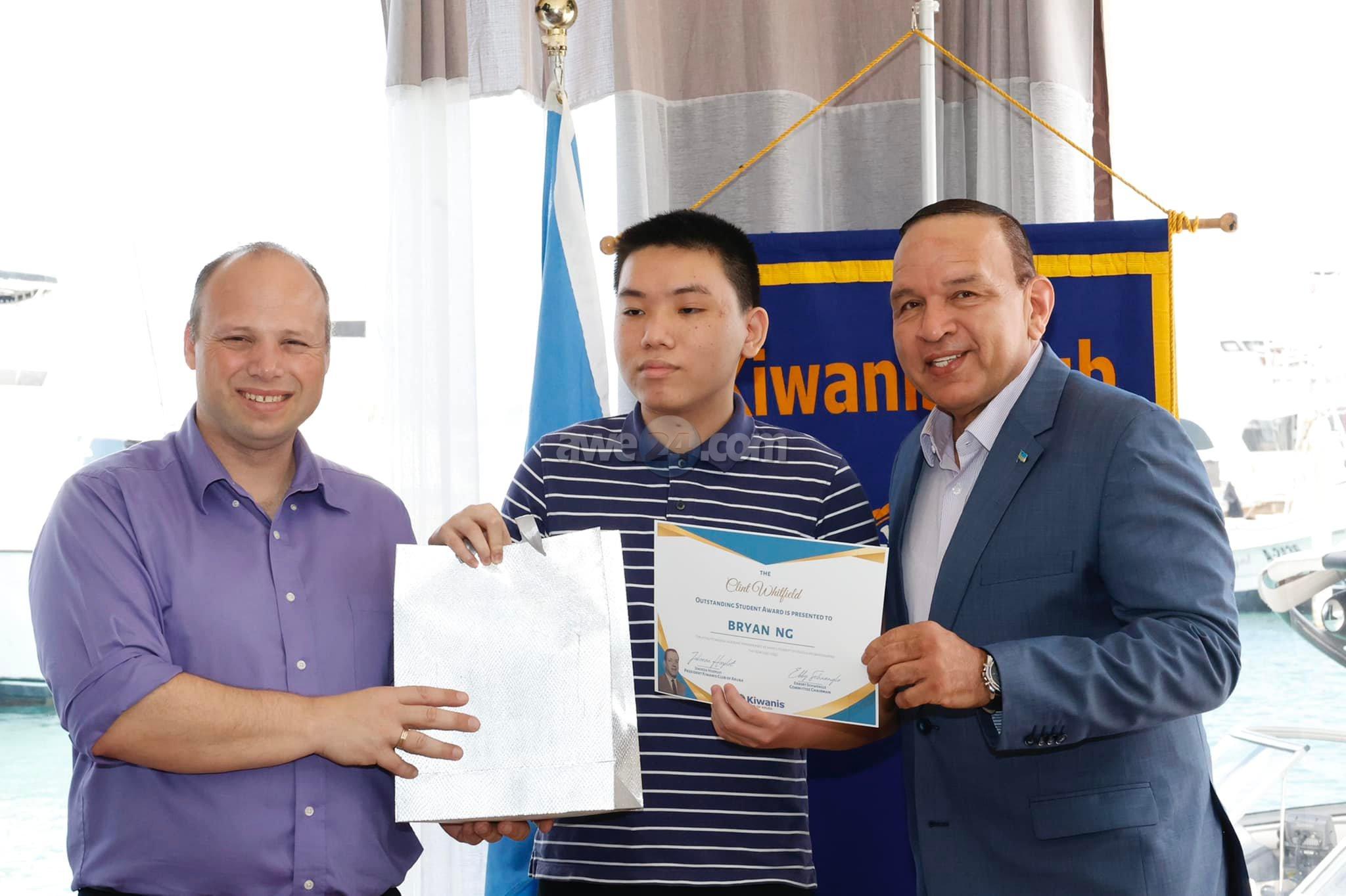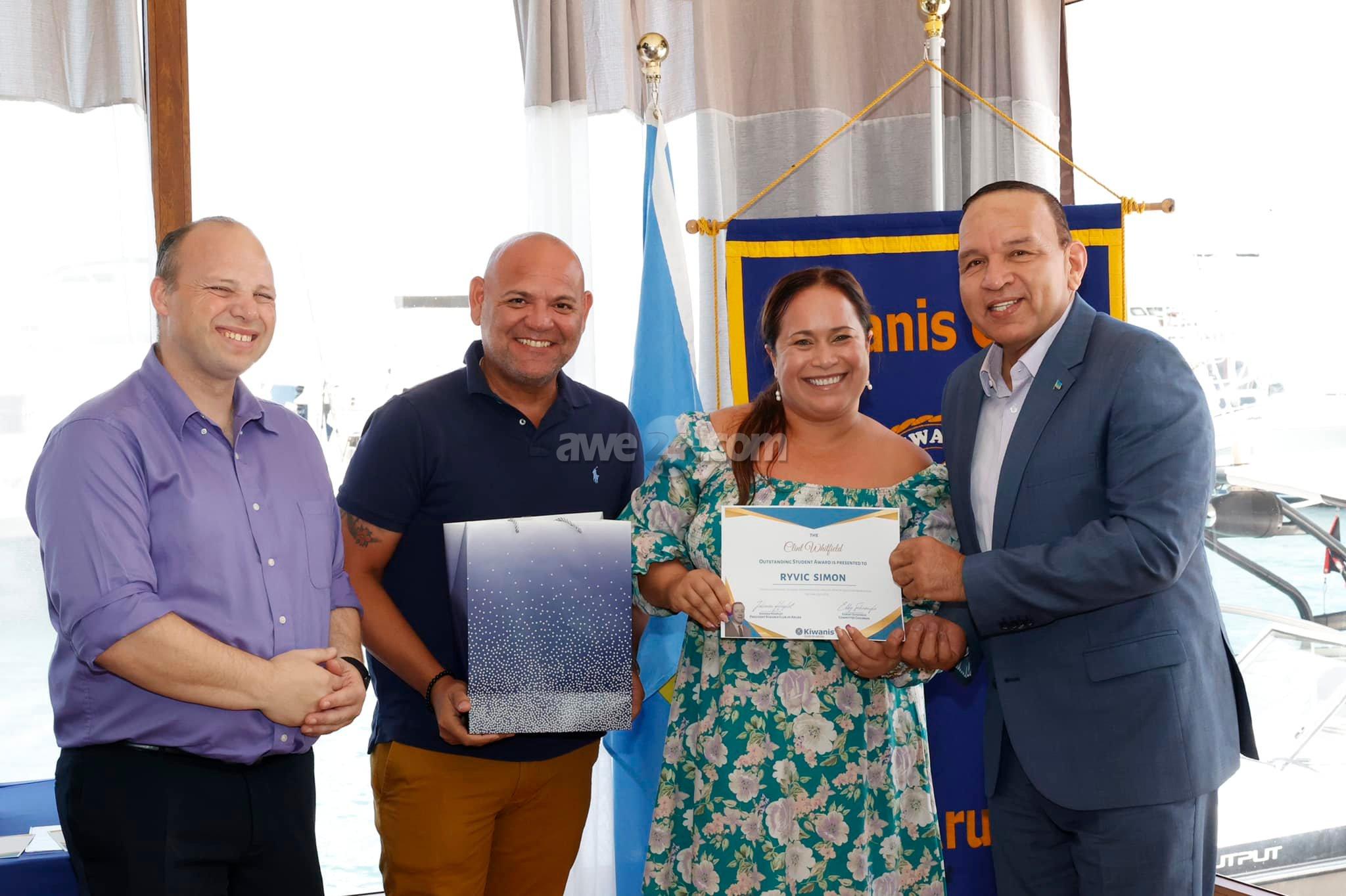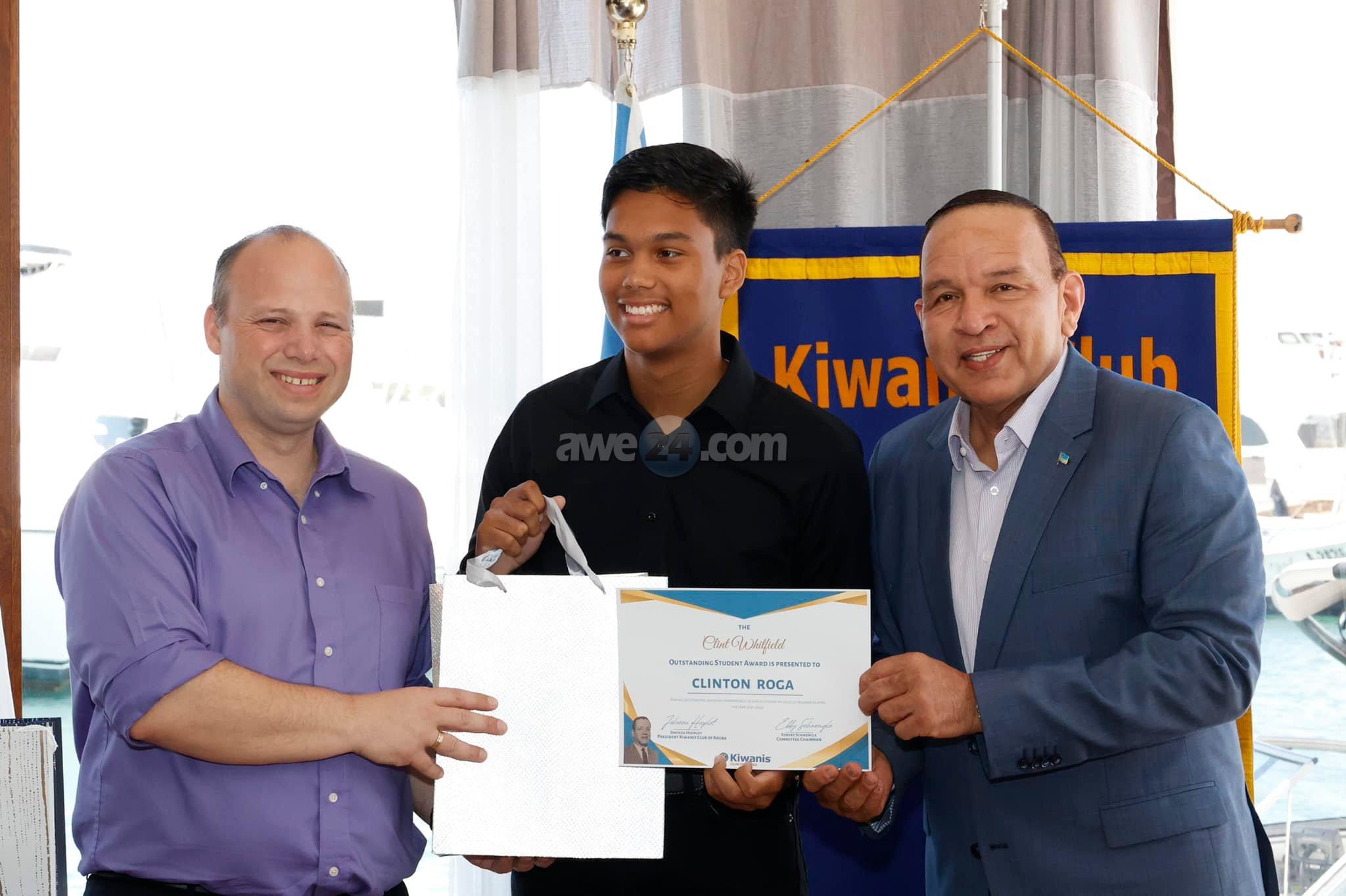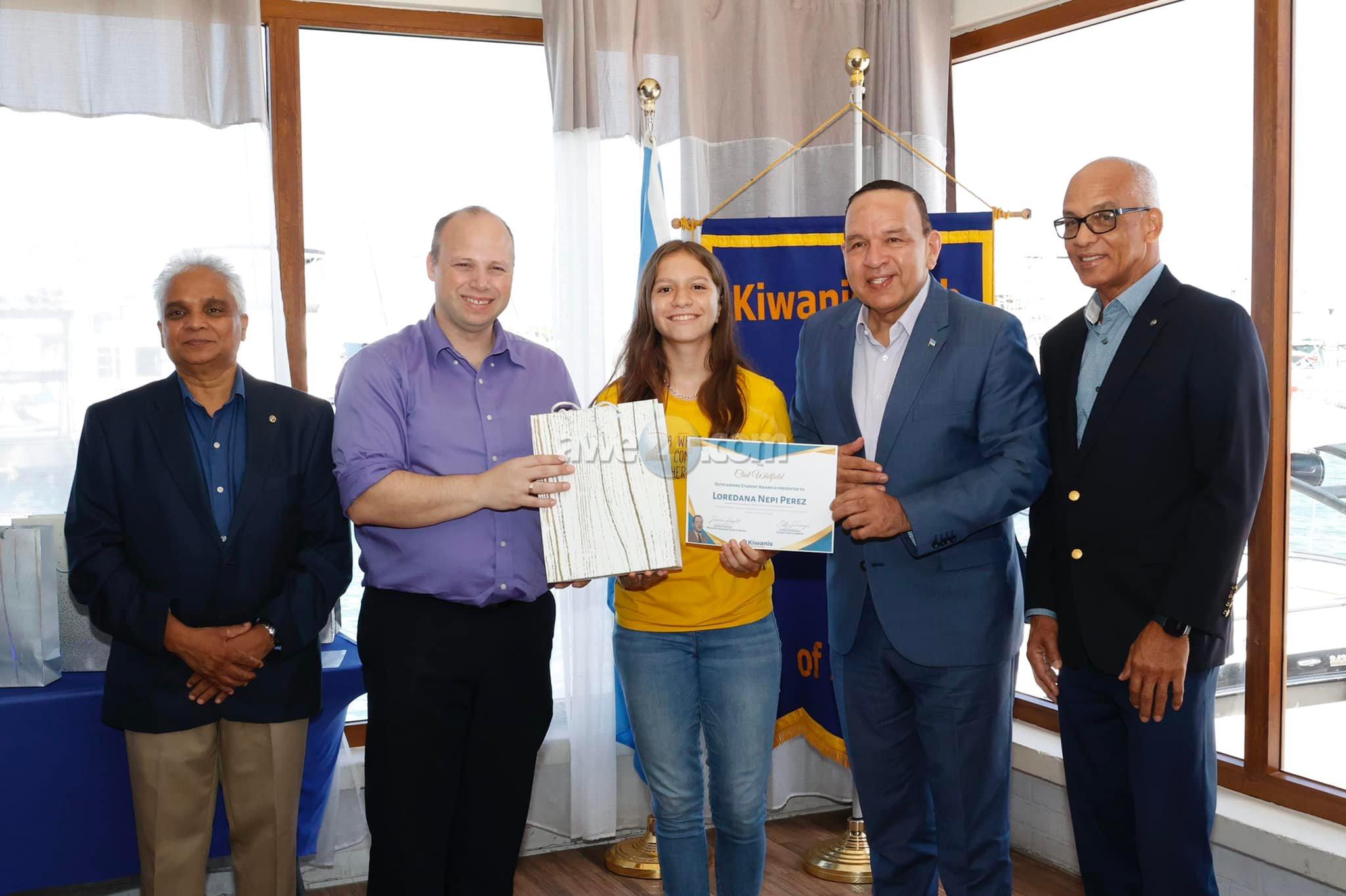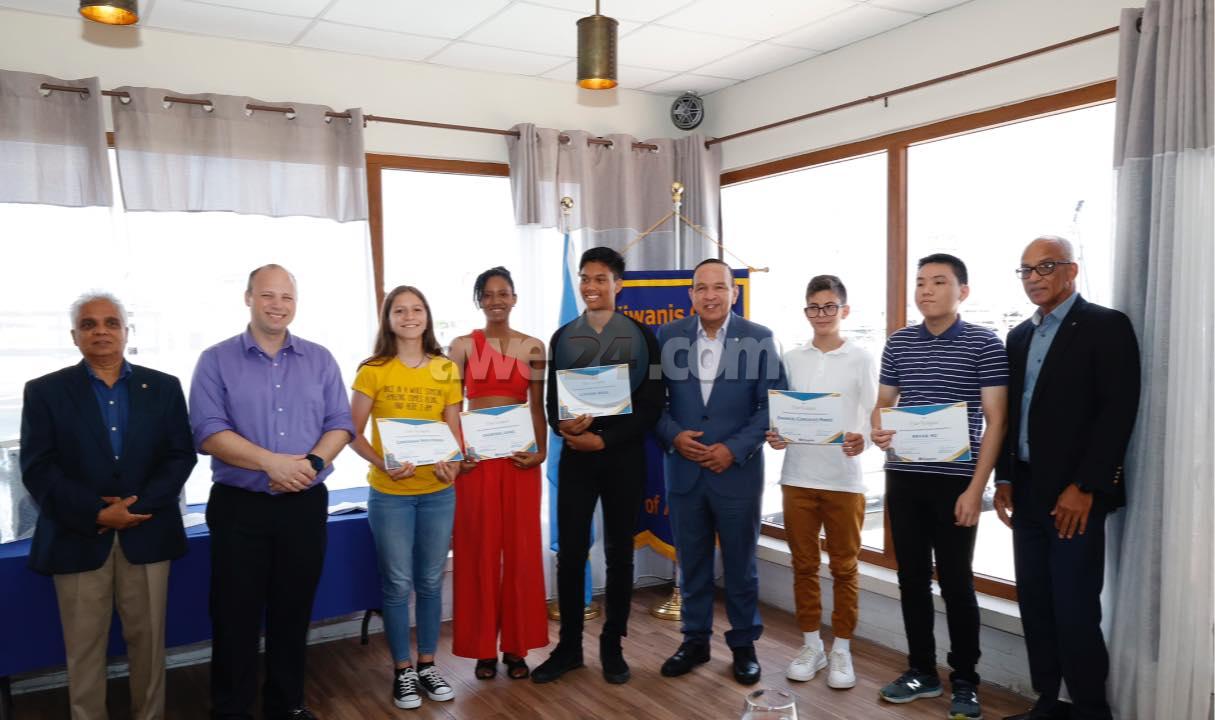 Palabra di elogio y pabien na alumnonan cu a destaca den aña escolar 2021- 2022
ORANJESTAD: Diadomingo mainta Minister Endy Croes tabatin e honor di presencia entrega di Kiwanis Club of Aruba su 'Clint Whitfield Outstanding Student Awards 2022'. Na e mainta ameno aki mandatardio di Enseñansa a hiba palabarapa felicita e alumunonan como tambe haci entrega oficial di nan certificado. Un total di 10 miho alumno di diferente klasdi Colegio Arubano HAVO y VWO a ricibi e reconocementobasa riba nan excelente cifra y prestacion durante aña escolar 2021-2022. Esaki sigur ta e resultado di boso esfuerso, deseo, disciplina, dedicacion y determinacion, e mandatario aexpresa.
Concluyendo Minister Endy Croes ta gradici Kiwanis Club of Aruba pe invitacion y e caluroso bon bini. Alabes ta felicita e studiantenan cu nan reconocemento y ta spera cu esaki por ta un motivacion pa tur hoben pa kere den nan mesun potencial. Palabra di pabien na e mayornan y maestronan cu tabatin e rolpa motiva, sostene y educa nos hobennan. Masha pabien nosta orguyoso di boso y hopi exito den aña escolar 2022- 2023!