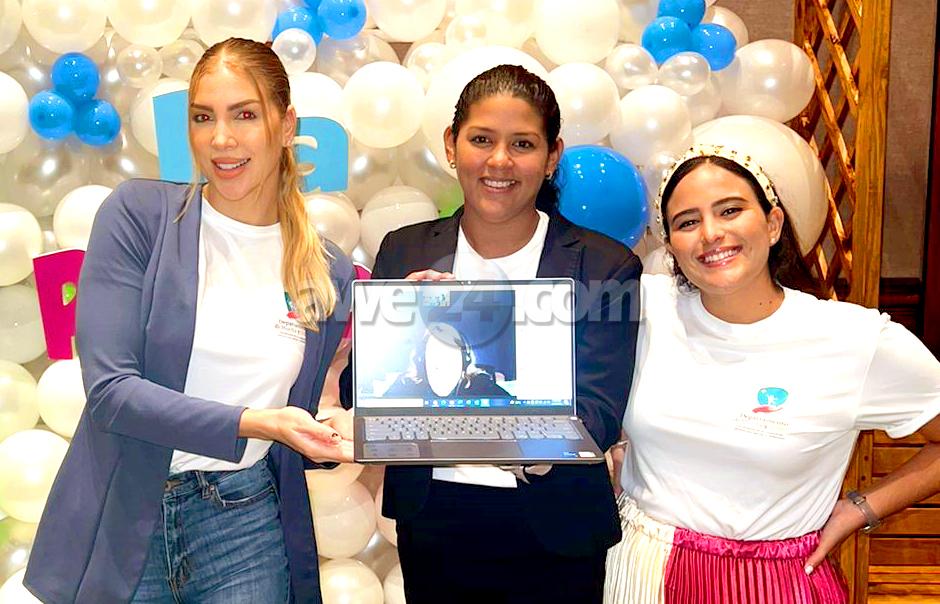 ORANJESTAD – Riba 29 di april 2022 Departamento di Mucha y Hoben (i.o.) tabata presente na Dia Pedagogico di FPNM, unda e elabora riba e importancia di "early screenings" y e herment di screen di "Developmental Milestones Matter" checklist di Centers for Disease Control and Prevention (CDC) di Merca.
E experto Dr. Kelly Hantak di University of Missouri–Kansas City Institute for Human Development (UMKC-IHD), cu ta brindando DMH e sosten y guia pa cu e proyecto aki, hunto cu Anouk Eman y Carolina Thiel Span tabata e 3 oradornan. Na december 2021, Anouk, Carolina hunto cu Dr. Kelly a screen un total di 120 mucha cu autorisacion di mayor y dia 13 di januari Fundacion Pa Nos Muchanan (FPNM) a ricibi training tocante e herment di screening "Developmental Milestones Matter" checklist, cu Dr. Kelly y Anouk a duna, cu e solo meta: pa nan por sigui duna training/curso na tur e cabesantenan y e trahadonanan pedagogico den e Centronan di Cuido di Mucha na Aruba.
E meta di e checklist ta pa detecta si un mucha mester di un ayudo extra den cierto area. E screening ta duna e centro di cuido di mucha (creche) e oportunidad tambe pa yuda e muchanan na un edad trempan (0-4) y alabes haya sa mas di cada mucha nan habilidad. Ambos mayor y e centro di cuido lo yena e checklist aki, p'asina por compara e resultadonan, mirando cu un mucha no solamente ta pasa hopi tempo na cas, pero tambe na creche. Ta sumamente importante pa observa e mucha den su "natural environment".
Na momento cu e centro di cuido di mucha y mayor entrega e checklist, lo analisa profundamente e resultado y lo compara esakinan. Si un mucha score bou di 80%, e lo pasa e siguiente ronda di evaluacion, p'asina haci un analisis mas profundo, pa wak si di berdad por tin un posibel retraso den e mucha su desaroyo.
Finalmente ta importante pa menciona cu e screeningnan aki lo yuda yega na un data, cu tambe lo yuda Aruba den e proceso pa ricibi sosten financiero di e fondonan internacional. Como meta DMH ta trahando riba acumulacion di data, pa haya mas fondo cu ta posibel pa e proyecto piloto aki ta uno exitoso. E proyecto aki ta fundamental pa por brinda tur mucha un oportunidad igual, p'asina por atende un scol regular y ta un miembro activo di nos comunidad independiente.
No tin duda cu e trahadonan pedagogico ta hunga un rol masha importante den e proyecto aki y DMH kier a felicita tur trahado pedagogico cu e tremendo trabou cu nan ta haciendo. Hunto nos lo yega na un sistema nacional di Intervencion Trempan, unda nos por brinda e muchanan cu necesidad special, e mayornan y tambe e centronan di cuido di mucha e sosten, guia y ayudo necesario y adecuado.